SOIL SURVEY OF ORIENTAL MINDORO PROVINCE
SOIL MAP: MINDORO PROVINCE PHILIPPINES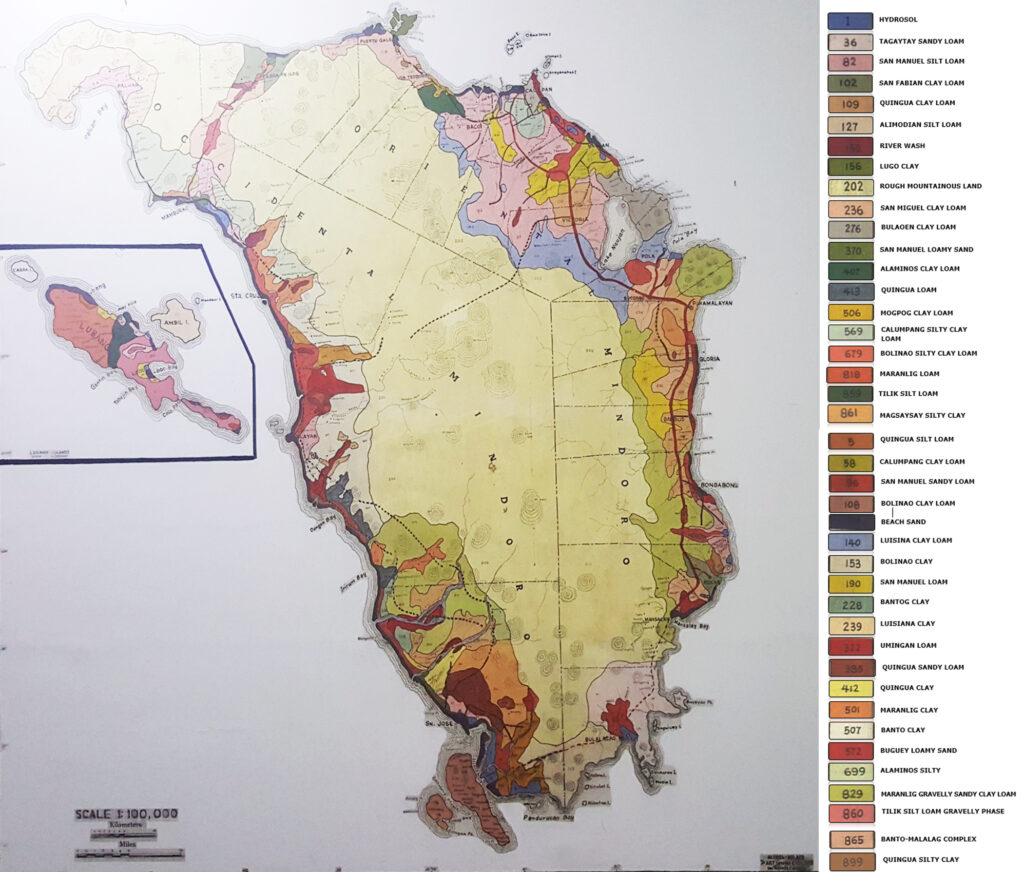 SOIL TYPES OF ORIENTAL MINDORO
SOILS OF THE PLAINS, VALLEYS & UNDULATING AREAS
The soils of the plains, valleys and undulating areas are developed from young alluvial fans washed down from the surrounding elevated areas. Their color ranges from light brown to dark brown, light reddish brown, reddish brown to dark brown and grayish brown to clay. Belief is generally level, nearly level to undulating. External drainage is good while internal drainage is poor the fair. They are usually found along the courses of rivers and creeks. These soils constitute the most production area in Mindoro Provinces.
General Soil Fertility Rating
Fertilizer Guide for Rice
Subscribe to our AgriInfoHub newsletter and receive the latest updates, expert insights, and valuable tips to cultivate success on your farm.